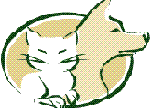 BASIC FEE STRUCTURE FOR PROFESSIONAL SERVICES: JULY 2017
Examination / Appointments:
Examination - Wellness With Preventative Care Services: $ 47.00
Examination - General / Illness / Injury: $ 47.00
Puppy Wellness Care Packages - Per Visit: $ 95.00
Kitten Wellness Care Packages - Per Visit: $ 85.00
Wellness Diagnostic Testing:
Fecal Floatation - Intestinal Parasite Screening: $ 28.00
Heartworm Blood Parasite Screen: $ 38.00
Feline Leukemia & Feline Immunodeficiency Virus Screen: $ 38.00
Canine Vaccinations:
Canine Bordetella: Intranasal / Injectable $ 22.00
Canine Distemper / Parvovirus: Juvenile Series, 1 / 3 / 7 Year Booster $ 22.00
Canine Rabies: 1 / 3 Year Booster $ 22.00
Canine Influenza Initial / 1 Year Booster $ 30.00
Canine Leptospirosis: Initial / 1 Year Booster $ 22.00
Canine Lyme: Initial / 1 Year Booster $ 30.00
Feline Vaccinations:
Feline FVRCP Purevax: Juvenile Series, 1 Year / 3 / 7 Year Booster $ 22.00
Feline Rabies Purevax: 1 Year Purevax Booster $ 22.00
Feline Rabies: 3 Year Purevax Booster *Approved 3 year Vaccine $ 50.00
Feline Leukemia Purevax: Series,1 / 3 / 7 Year Booster $ 22.00
Microchip Identification:
Microchip Implantation & Registration Included $ 42.00
Puppy / Kitten Surgical Sterilization Packages: Click On Link
Low Fee Spay & Neuter
Please take a moment to review the information included below it just may end up saving you money, sparing you frustration and avoiding unnecessary discomfort for your pet:
In the current economy, "High Quality Veterinary Care At Low Prices" or some variation is a common theme at many veterinary businesses today. The problem with this slogan is because 'high quality' isn't really defined in the Veterinary Profession it really doesn't mean much unless you, the consumer, understand what's going on "behind the curtain".
Because low cost promotional pricing is designed to get you in the door, often times it isn't until the pet owner arrives for their pet's scheduled medical appointment or surgical procedure that they are made aware of all of the things the low price quote doesn't cover such as a thorough examination, parasite testing or for surgery - blood profile testing of organ function, IV Catheters and Fluids, or even modern pain relief. In these types of situations, it is at this time the veterinary staff usually covers all of the 'highly recommended' add-ons for your pet's health, safety and comfort available to you as significant "up-charges". This ultimately results in the pet owner feeling as though they've been the target of Bait-and-Switch and taken for a ride.
Or, worse yet, in order to keep the low cost price quote, these other basic aspects of modern veterinary care aren't even discussed with the pet owner. This leaves you, the pet owner, to fall back on the belief that all aspects of these basic services and procedures are the same from one practice to the next -- which leads to your assumption your pet has received "high quality" care at low cost. Sometimes it couldn't be further from the truth.
In our practice, we list our preventative medical care and elective surgery procedure fees AND we put the details of what's going on "behind the curtain" down in writing out front. What you see is what your pet receives at our practice - No games, no gimmicks, no bait-and-switch sold to you as "high quality at an affordable price".