APPOINTMENTS, DAYTIME EMERGENCY AND MISSED APPOINTMENT POLICY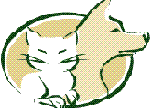 Our routine order of priority in attending to patients:

(1) Daytime Emergencies
(2) Scheduled Appointments
(3) Walk-ins and Late Appointments
Daytime Emergencies:
Emergency cases shall always receive top priority, which is why occasional appointment delay is inevitable. If your pet had a life threatening medical crisis you would want our doctors and staff to give them immediate attention - we ask you give the same courtesy to others in this situation.

Scheduled Appointments:
We have chosen to operate a scheduled appointment style medical practice to ensure we are able to see our clients in a timely reliable fashion. We also do this to permit ample time for the proper examination and assessment of our patients and to give our clients adequate time to have their concerns addressed and questions answered.

Our practice does run on schedule the vast majority of time and we consider this an important benefit to our clients. We ask you do your best to arrive at the practice a few minutes prior to your scheduled appointment time. This will give you time to unload your pet from your vehicle, give Fluffy a brief walk to relieve herself, collect your paperwork and enter the practice for your appointment. Staying on a schedule and seeing our clients on time is a valued priority for us, however it requires everyone - staff, doctors and clients - to work together for everyone's benefit.

Drop Off Appointments:
For your convenience, drop-off appointments are available. A 'drop-off' means you may bring your pet to the hospital facility at a time that works for you and leave them with us. Usually we will ask you to drop off sometime on a weekday morning between 7:30-9:00 AM so our doctors can examine the patient between appointments or at a time purposely reserved for admitted patients. Generally, when you drop off we will set up a 15 minute discharge time to have qualified staff go over basic information -or- the doctor will discuss important findings or concerns. We request you call to set-up a drop off. We do not perform this service on Saturdays.

Walk-ins and Late Appointments:
Walk-ins (No scheduled appointment) and those arriving after their scheduled appointment time begins will be seen on a space available basis. Space available means either after other scheduled appointments have been attended to or in an otherwise 'open' appointment time. We simply will not make clients who arrive on time for their scheduled appointments wait while we attend to others who have missed their appointment start time - it is a matter of common courtesy.

In some circumstances late arrivals may be given the option to reschedule for another day / time or to drop off their pet for examination and treatment and schedule a 15 minute discharge time later in the day.

Missed Appointments: We made a significant business policy change in 2012.
Historically, our practice has not charged a fee for Missed / No Show / Failed appointments. Fortunately with time our practice has seen the demand for appointments increase. Unfortunately, missed appointments also increased.
Since we do not double or triple book our doctors, failed appointments create a problem for our business as well as our other clients. The business has to have the facility ready and staff available to serve our client with a scheduled appointment. No shows result in zero revenue to offset those costs, which then are shouldered by our (paying) clients. In addition, scheduled no show appointments take valuable appointment slot times which would otherwise be used by our clients who would otherwise show up for that appointment time had it been available to them.
We do not find this situation 'fair' for either our practice or for our clients in general.
In January of 2012, our appointment policy changed to include a fee charge of $ 42 for missed medical appointment - which is the equivalent of our 'wellness' examination fee. A failed scheduled procedural appointment will be assessed a $ 85 charge which is the equivalent of our lowest procedural fee.
This charge must be paid before another appointment will be scheduled.
This policy change has not affected the vast majority of our clients - based on our review, greater than 85% of failed appointments arose from less than 5% of our client base. The result of this policy change has been a significant reduction in the number of missed / failed appointments this past year (2012) of 80% - and has worked particularly well for repeat no-shows 'offenders'.