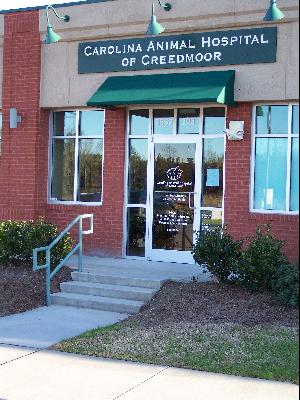 Welcome to our website.

While browsing through you will find information on Carolina Animal Hospital's
mission and philosophies
,
Community Service
,
hours
and
location
, our
doctors
&
staff
, and
the hospital facilities
located under "
About CAH
".


Additional information regarding the professional services we provide including Medical Care, Surgical Procedures, Dental Treatment and Puppy Wellness Care Packages and Kitten Wellness Care Packages can be found under "CAH Services".

We have also provided some general information on Pricing of Basic Professional Services.

Low Fee Spay & Neuter Drive
Carolina Animal Hospital of Creedmoor
2552 Capitol Drive, Suite 103
Creedmoor, NC 27522
(919) 528 - 0606


Please give us a call if you have any questions or wish to set-up an appointment for your pet.